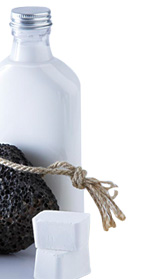 Ningbo Honest International Trading Co., Ltd ( Previous company name is Ningbo Green International Trading Co., Ltd) It is a manufacture and trading Incorporation Company. We are specializing in natural bath, health and beauty and personal care series products. We are mainly producing and providing Middle and upper level quality products.
At present, our products lines including natural loofah bath series, sisal bath series, ramie bath series, pumice stone series, indoor slipper series, bath glove series, bath sponge series, bath scrub series, body brush series.
And our new glass cleaning stone series, It is cleaning for grill, BBQ, Griddle, toilet and bathroom, Floor, kitchen, pool and heavy duty etc, you can visit our another cleaning stone website http://www.nb-honest.com to see more details.
It is ourselves factory to produce, so Its quality is good, and delivery time on time. It is very new cleaning stone and we are specialist for glass cleaning stone. and very popular and more effective for cleaning. For our products are all made of natural material, our products are very popular in different areas and markets. "Natural and Green" is our symbol for our products.